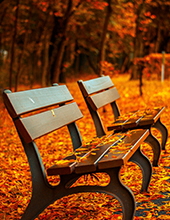 Obituary for Chung Suk Wong 王宗實翁
王宗實翁 (德華、德欽、賽芳、賽珍、賽娟之令尊) 福建省連江縣琯頭鎮下塘村人氏, 痛於二零一九年十一月三日與世長辭,積閏享壽九十有四歲。遺體現停厝全福殯儀館謹定於十一月二十四日 (星期日) 下午二時至六時開祭,十一月二十五日 (星期一)上午九時三十分出殯安葬新澤西州荷里活紀念花園美東福建同鄉會壽地。

Mr. Chung Suk Wong passed away at Flushing on November 3, 2019 at the age of 94. Mr. Wong was born on November 16, 1929 in China, he is survived by his Sons: Tak Wah, Tak Yam, Daughter; Choi Fong, Choi Chun, Choi Kuen, Ten Grandchildren and 6 Great Grandchildren.

Viewing hours for Mr. Chung Suk Wong will be held on Sunday, November 24, 2019 from 2:00 PM to 6:00 PM at Chun Fook Funeral Services LLC. The Funeral Procession will begin at 9:30 AM on Monday, November 25, 2019. The Burial will take place at Hollywood Memorial Park, Union, NJ. The estimated time of arrival to the Cemetery is 10:45 AM.
Upcoming Events
開祭 Visitation
全福殯儀館 (Chun Fook)
134-35 Northern Boulevard
Flushing, NY 11354
出殯 Funeral Procession
全福殯儀館 (Chun Fook)
134-35 Northern Boulevard
Flushing, NY 11354
安葬 Burial
Hollywood Memorial Park 荷李活紀念花園
1500 Stuyvesant Avenue
Union, NJ 07083