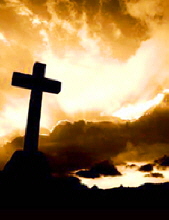 Obituary for Cheuk Ying Yuen 阮許卓英夫人
阮許卓英夫人 (翠霞之令堂), 廣東省台山縣吉昌鄉塘南村人氏,於二零一九年十月二十九日蒙主寵召,主懷安息,在世寄居八十九載。遺體現停厝全福殯儀舘定於十一月九日 (星期六) 上午八時追思,同日由Dave Schamberg牧師主持安息禮拜,十一時正出殯安葬皇后區路德會墳場自置壽地。

Cheuk Ying Yuen passed away in Glen Cove, NY, on Tuesday, October 29 at the age of 89. Mrs. Yuen was born on January 26, 1931 in CHina. She is survived by her Daughter; Joann.

Viewing hours will be held on Saturday, November 9, 2019 from 08:00 AM - 11:00 AM at Chun Fook Funeral Services LLC, Flushing, NY. The Funeral Procession will start at 11:00 AM on Saturday, November 9, 2019. The Burial will take place at Lutheran All Faith Cemetery at Middle Village, NY. The estimated time of arrival to the Cemetery is 11:30 AM.
Previous Events
追思 Wake
全福殯儀館 (Chun Fook)
134-35 Northern Boulevard
Flushing, NY 11354
出殯 Funeral Procession
全福殯儀館 (Chun Fook)
134-35 Northern Boulevard
Flushing, NY 11354
安葬 Burial
Lutheran All Faiths Cemetery 路德會墳場
67-29 Metropolitan Avenue
Middle Village, NY 11379